Intelect® Legend Ultrasound
Chattanooga's INT001 Intelect Legend Ultrasound offers both dual-frequency (1 and 3.3 MHz) and two modes (continuous and pulsed). INT001 Intelect Legend Ultrasound helps clinicians manage their client's therapeutic needs.
"Ultrasound is a mechanical stimulus delivered to the body by means of an ultrasound beam emitted out of an applicator. This ultrasound beam is generated in the ultrasound head by means of a crystal and transmitted to the body through the aluminum surface of the head and contact medium. Therapeutic ultrasound has a frequency range between 1 and 3.3 megahertz (MHz)."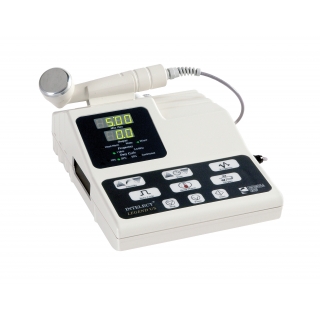 Request Product Information...