Dura-Stick Supreme Blue Gel Self-Adhesive Electrodes
The Dura-Stick Supreme Electrode is constructed with an even layer of pure conductive silver, a choice wire and molded connector, and non-irritating conductive gel for superior conformity and bonding. Dura-Stick Supreme provides optimal current dispersion and low impedance in a flexible, durable construction with longer life and excellent adherence. Dura-Stick Supreme Blue Gel Self-Adhesive Electrode boxes come with 10 individual packages containing four electrodes per package (40 per case). These Blue Gel electrodes are highly conductive and offer superior adhesion and conformability. You will not find a finer electrode on the market today!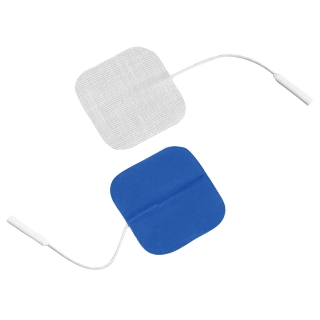 Request Product Information...