Uniform PresSsion® Single Chamber Garments
Made of strong, lightweight, nylon reinforced, washable polyurethane, these garments feature a flexi-walled inflation socket and connector that assures secure hose retention and prevents air shut-off even if the hose is kinked or flattened. Garment extenders are available from 3″ to 6″ (8 cm to 15 cm) wide for all garments.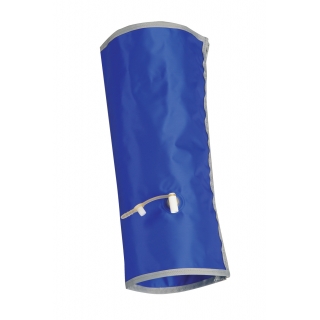 Request Product Information...