S3 Fleece Patient Kit
The S3 patient kit is manufactured with attention to quality and comfort. Deep pile sheepskin, durable fleece and soft foam fill ensures patient comfort and proper positioning during therapy. In addition to custom designed patient kits for OptiFlex and Artromot, we manufacture patient kits for Kinetec®, AutoFlex® and Breg® Flexmate CPM equipment. This broad range of CPM products and accessories makes Chattanooga the complete provider of your CPM needs.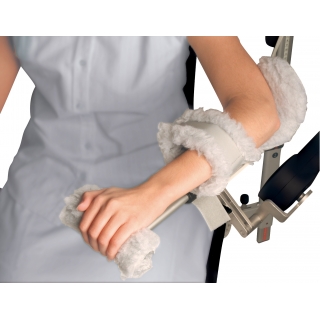 Request Product Information...