PresSsion® Multi 3
The economical PresSsion Multi 3 is designed for home therapy or clinical use. Truly high performance gradient sequential compression systems at an economical price.
Compression therapy is indicated for the following:
• Treatment of disorders associated with vascular or lymphatic insufficiency such as Chronic Venous Insufficiency (CVI), venous stasis ulcers, post-mastectomy edema and chronic lymphedema.
• Reduction of edema associated with soft tissue injuries such as burns, postoperative edema, and ligament sprains.
• Decrease risk of Deep Vein Thrombosis (DVT).
Compression therapy is contraindicated for the following:
• Acute thrombophlebitis.
• Suspected or recent deep vein thrombosis.
• Acute pulmonary edema.
• Congestive heart failure.
– See more at: http://www.djoglobal.com/products/chattanooga/presssion-multi-3#sthash.O96lGsaE.dpuf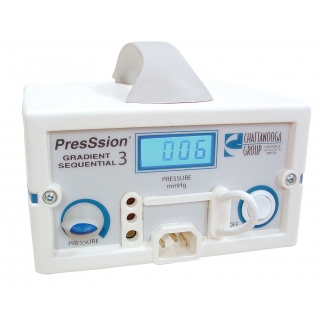 Request Product Information...