Intelect Legend XT® System
Electrotherapy is the application of electrical stimulation transmitted through the body via electrodes for therapeutic purposes. With electrotherapy, the current flows through the body from one electrode to the other and causes different physiological reactions, which are determined by the type of current selected, the parameters of the selected current and the output intensity. The Intelect Legend XT is one of the most advanced therapy systems available. Beneath its award-winning, ergonomic design is a sophisticated, versatile, user-friendly system. The Intelect Legend XT lets you offer a comprehensive range of therapies in a single, state-of-the-art unit.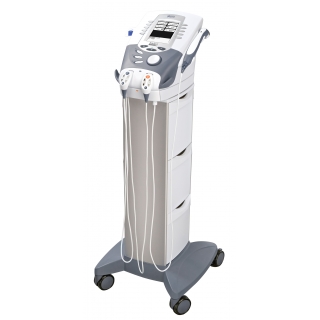 Request Product Information...