Alliance® Stand-Assist Patient Lift
LIFTING CARE AND SAFETY TO NEW HEIGHTS
Alliance™ Patient Lifts
Chattanooga Alliance Safe Patient Handling and Mobility products provide a value-based solution to improve patient's quality of life by reducing complications of patient immobility and patient falls while reducing costs associated with injuries to caregivers.
Alliance Stand-Assist Lifts
Available in 400, 500 and 600Lb weight capacities
Helps patients who lack the strength or muscle control to rise to a standing position by using battery power
Transfers are made from seated to seated positions (Wheelchair, Toilet, Chair, Bed).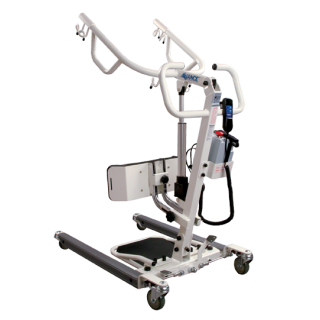 Request Product Information...