7-Piece Hand Evaluation Set
All the instruments needed for a full evaluation. In addition to the hydraulic hand dynamometer, other instruments included are stainless steel goniometer, 2-point discriminator with 3rd point, Wartenburg pinwheel, finger circumference gauge and functional finger motion gauge. Sets available with dial or digital gauge dynamometers.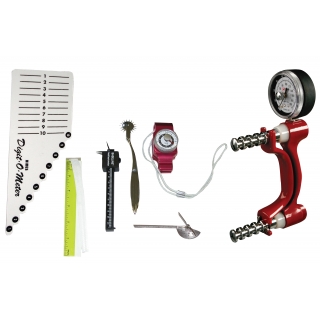 Request Product Information...