GSM Aceso™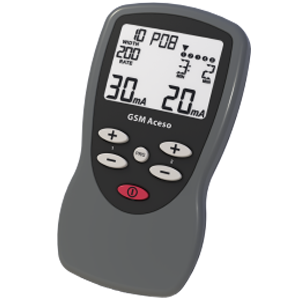 Helping women manage incontinence
The GSM Aceso™ device is a highly successful solution to incontinence in women. Our GSM Aceso™ unit offers custom programming and choice of several different levels and programs.
Applications of the GSM Aceso™ device include:
Promotion of continence.
Increase and improvement of muscle strength.
Increase and improvement of blood supply to the muscle.
Temporary release of pain.
Strengthening of the PC muscles in order to prevent or reduce pelvic floor problems.
Treatment of Vaginal and Uterine prolapses, depending on severity.
Strengthening of levator muscles weakened by damage or lost nerve input, especially in the case of C-sections, and/or operations for hernia and hysterectomy.
Golden State Medical will provide:
Education in equipment operation to ensure optimum treatment results.
Our office staff pre-authorizes insurance benefits and completes all paperwork necessary for third party billing, including Worker's Compensation, private insurance, and Medicare.
We have personnel on call 24 hours a day should our clients need assistance.
Request more information about our GSM Aceso™ units